LIGHTWEIGHT SPORTING RIFLE (LSR)
LSR has its origins in field sports. Lightweight rifles of the kind that may be used in stalking are shot competitively in a target shooting environment. The discipline became popular after the national ban on handguns in 1997.
The term 'lightweight' refers to the weight restriction of 4.5kg overall to include the rifle, sights and all accessories.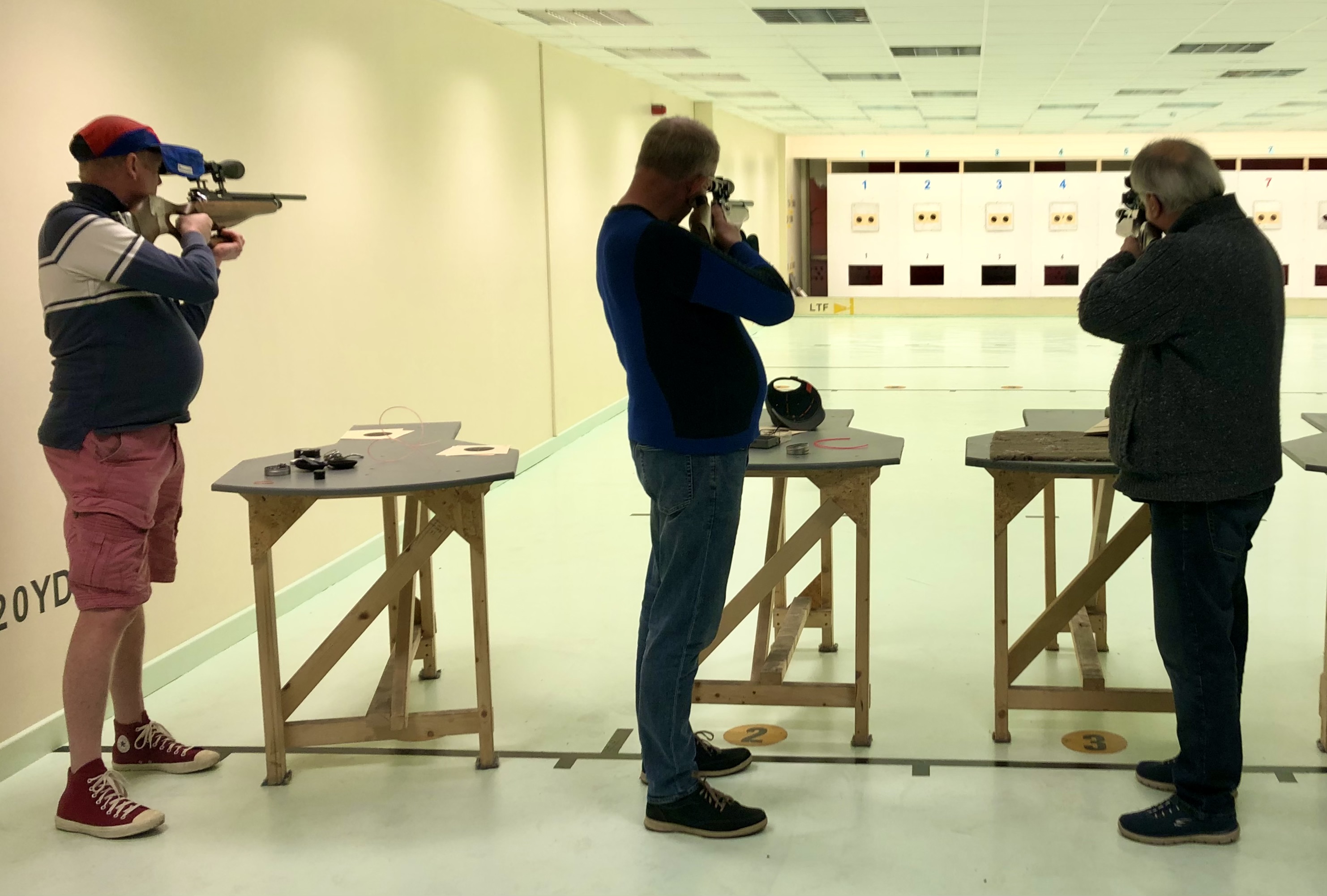 LSR Finalists at the SCSBRA Championship Meeting
Air rifles or small-bore rifles are shot in the standing position at 20 yards. No supports or specialist clothing are allowed so it is the least stable of the shooting disciplines offered by the Club. It is also one of the hardest to get right.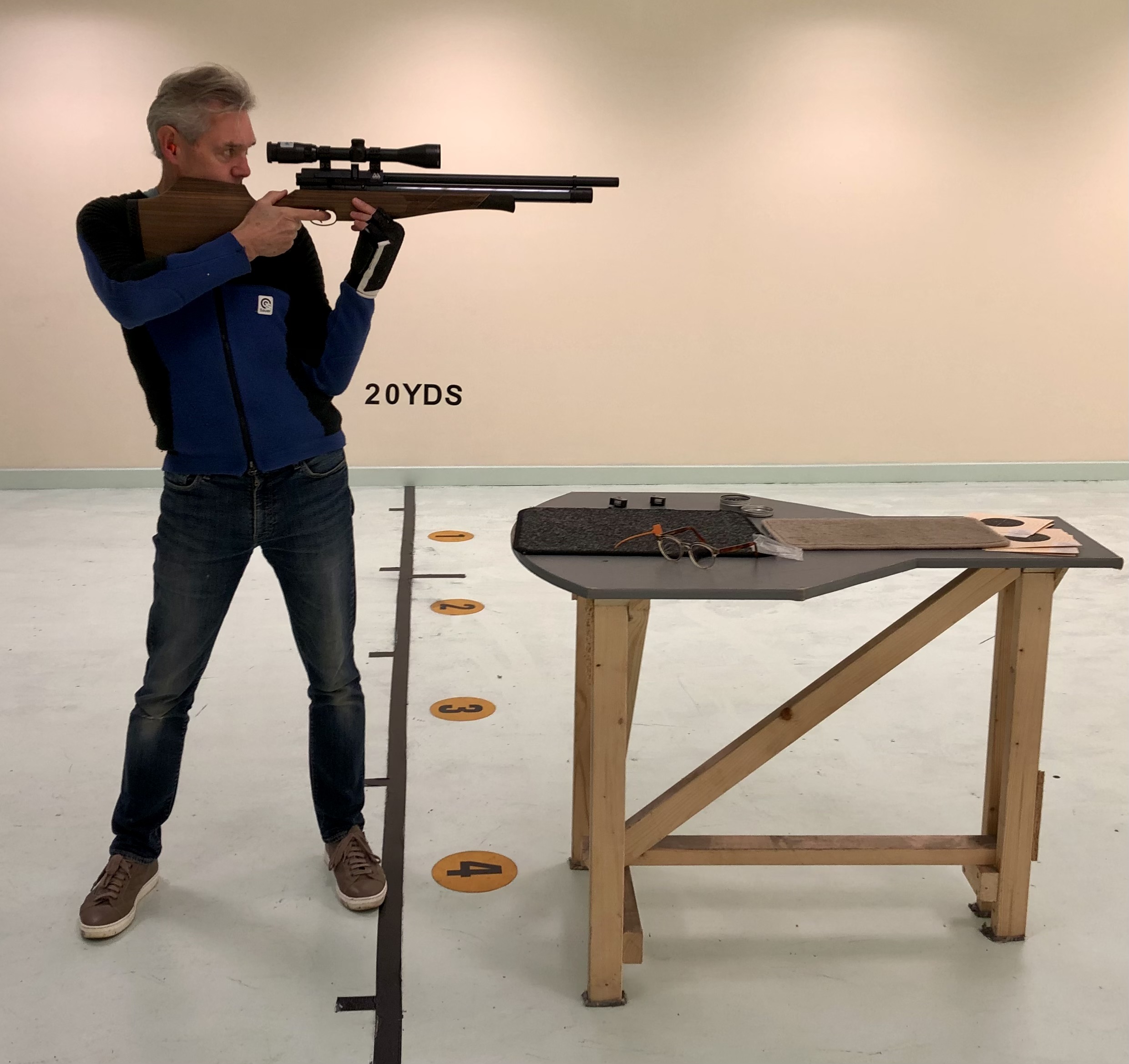 As in benchrest, telescopic sights are allowed. Most shooters favour a smaller, lighter and less powerful scope for LSR, like a 3-9x40 which can give a more stable sight picture.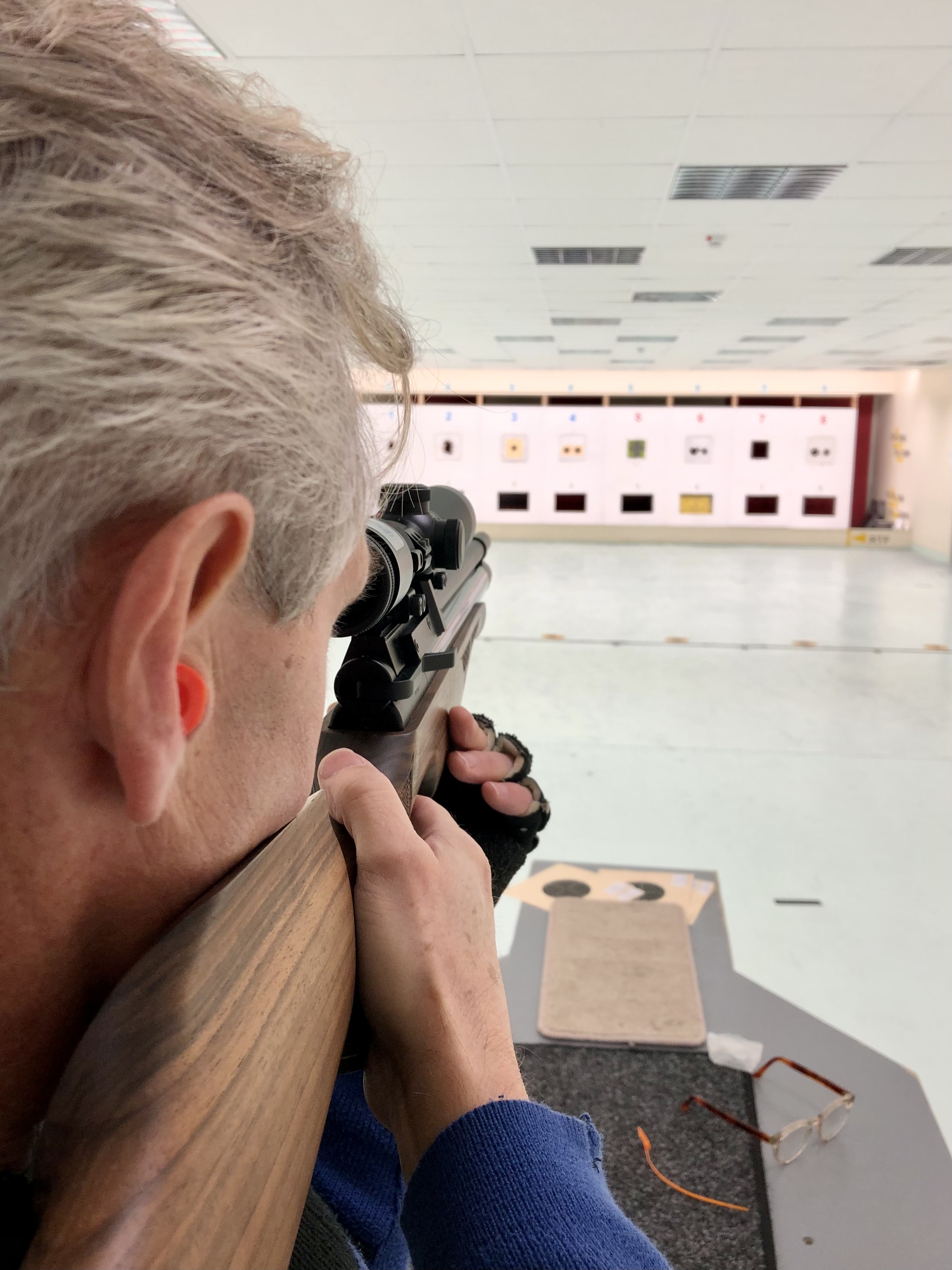 LSR has been adopted by the Club fairly recently so we only have a small number of established members involved. If you are interested, please let us know!