SMALL-BORE PRONE SHOOTING
If you are fit enough to lie down, then prone shooting is the best discipline to start with when learning to shoot.
While it has become a mainstream National sport, the prone position has its origins in the basic rifle techniques taught by the military. The skills you learn are easily transferred across every shooting discipline.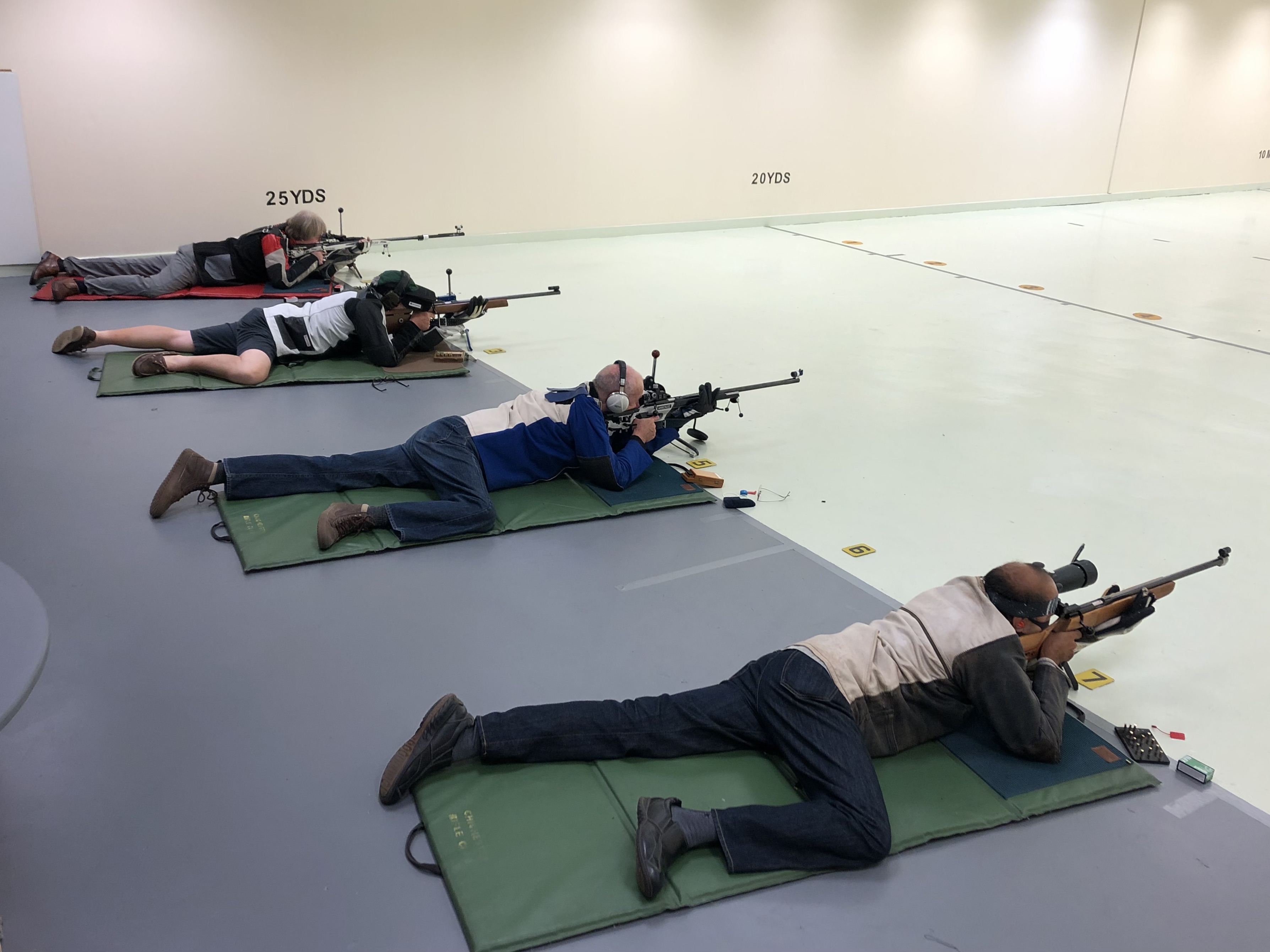 Prone is a very stable shooting position. You are allowed extra support from specialist shooting jackets, slings and a glove. The Club can provide all of these to get you started.
The Club also has a well stocked armoury and you can hire small-bore rifles and buy ammunition. Our fully trained NSRA Instructors will help find the best rifle for you and set you up ready to start shooting.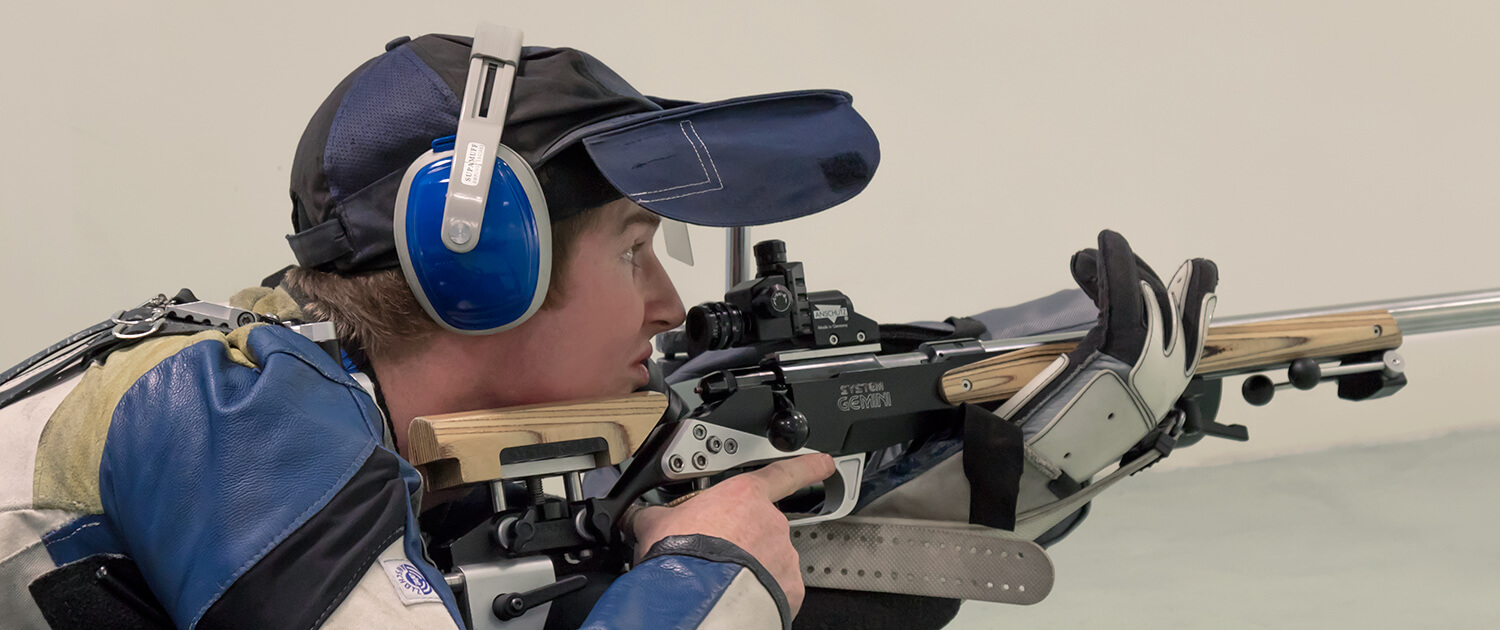 Small-bore rifles have very little recoil but they are loud enough to need ear defenders when on the range. Everyone's safety is paramount and sessions are supervised by NSRA Certified Range Conducting Officers (RCOs).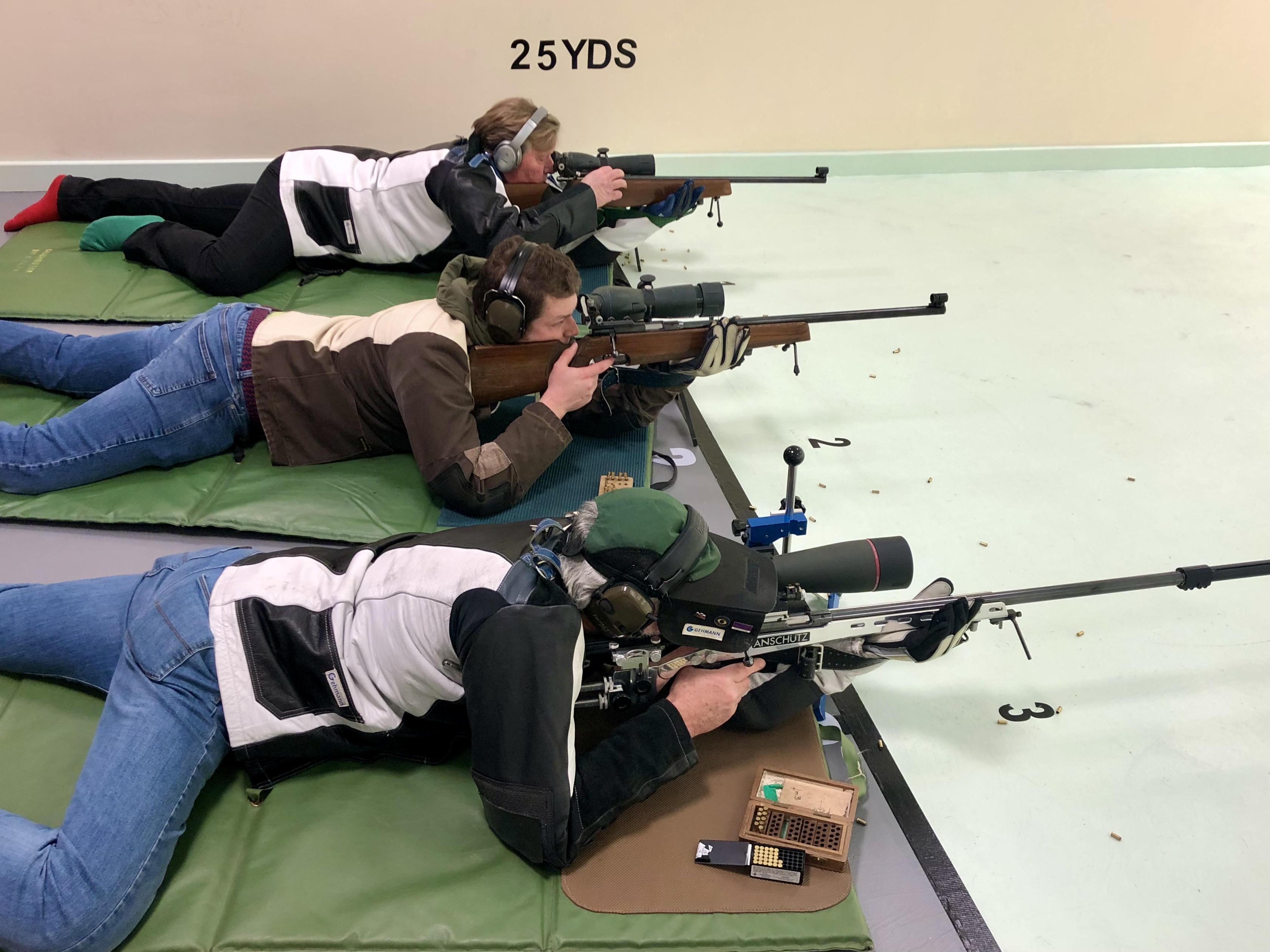 Prone is shot from the 25 yard firing point. Shooters use a mat and a spotting scope all of which can be supplied by the Club.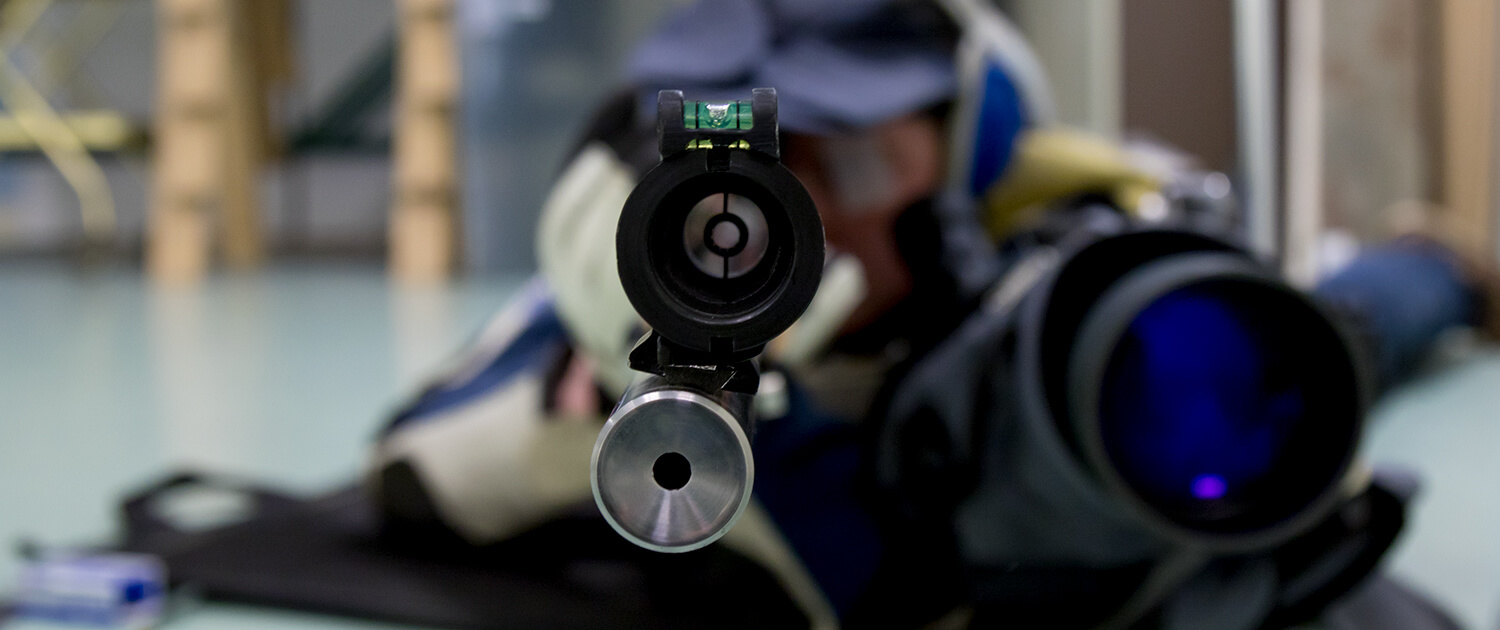 Prone shooters must use rifles fitted with open or aperture sights. You can wear contact lenses or glasses if required. If you prefer to use a telescopic sight, then you are out of luck and should consider benchrest shooting.
The Club participates in league competitions organised by the various regional shooting associations and has a very successful track record. New shooters can start to record their practice scores and build a handicap. You can then join in as part of a team of members who shoot at the same level, or even compete as an individual.