CHICHESTER RIFLE AND PISTOL CLUB
The Club is open to all, though you must be at least 12 years old before you can apply. Juniors aged 12 to 14 must be accompanied by an adult (parent or guardian) at all times.
All new joiners start as probationary members. Probationary members are supervised when shooting at the range.
For non FAC holders, probationary membership lasts for a minimum of 3 months and a maximum of 6 months. During this time you will be trained in the safe handling of firearms. You must log a minimum of 10 attendances before becoming eligible for full membership.
If you already have an FAC and are an experienced target shooter, you will be assessed by our NSRA instructors and may be eligible for full membership much sooner.
Pre-Conditions
Please be aware that it is a pre-condition of your application that we will need to obtain 2 personal references and carry out a Police National Computer (PNC) check on every applicant.
You will also be asked to sign a declaration that you are not prohibited from possessing a firearm. Section 21 of the Firearms Act restricts access to firearms for people with certain types of criminal conviction. Full details are on the Section 21 Declaration which is part of the application process.
CRPC Section 21 Declaration Information.pdf
---
Anyone wishing to join must first contact the Membership Secretary to arrange your first visit the club.
membership@chicheterrifleclub.co.uk
Your first visit is an opportunity for you to look around the range and discuss which shooting discipline will suit you best.
Please be aware that you will not be able to shoot on that occasion.
---
Step 2 - Register With The NSRA
CRPC is affiliated to the National Small-bore Rifle Association and uses the NSRA's JustGo website to manage the Club's membership.
After you have completed your first visit, you can register with the NSRA JustGo membership portal.
---
If you are an experienced shooter, the Membership Secretary will need to see copies of any relevant documentation. For example, an FAC if you have one, membership cards form other shooting clubs or proof of any other shooting qualifications.
---
You will need to have some extra information to hand:
Confirm the date of your first visit

Decide which shooting discipline you are going to go for

We will need to know your date and place of birth.

You need to nominate two independent referees who have agreed to give you a personal reference.

They must not be related to you and must have known you for over 5 years (including the last 2 years).

We will need their names, postal address, email address and phone number.

Please upload a passport style photograph if you have one.

Payment should be made at the time of your application.

(You can pay by bank transfer or by card online. Card charges apply).
When you are ready to apply for Probationary Membership, Sign In to the NSRA
Click on the 'Membership' tab from your profile..

Or go to the 'Membership' tile in the Menu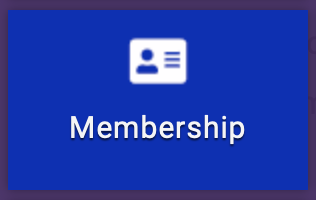 You will see this purple Club Membership link which lists the Club membership options.

Click on the red Probationary Membership ticket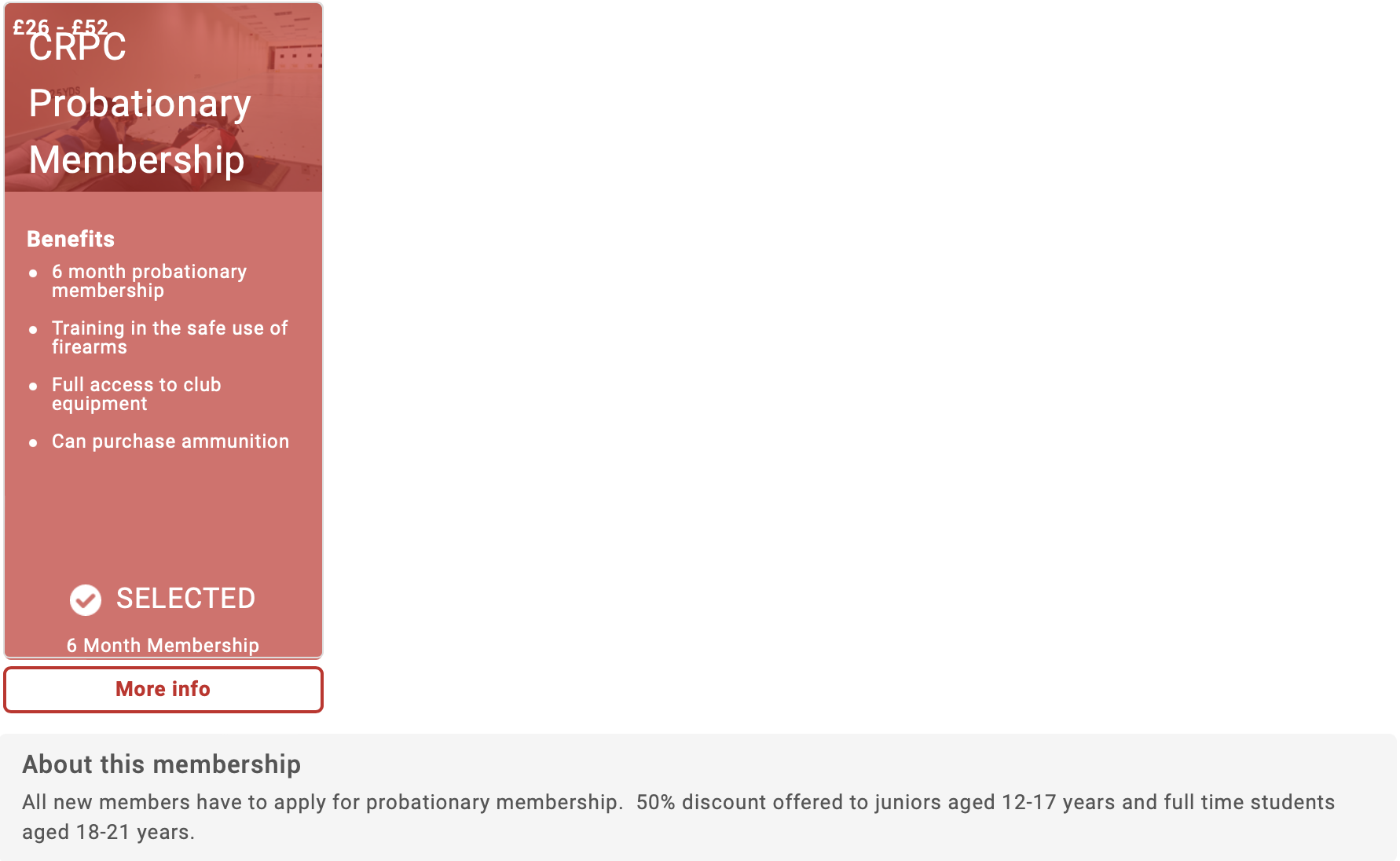 Complete the forms and proceed to checkout. Follow the payment instructions.
When your application is complete, we will contact you to arrange a date for your probationary training to begin.
---
NSRA Membership - Important Note
The Club is affiliated to the NSRA which is the National Governing Body of the sport. Please note that the JustGo website offers you the chance to purchase CRPC club membership AND NSRA Membership.
You can apply for NSRA Membership using the Green Membership icon.

While we encourage all our members to join the NSRA, (especially if they have their own equipment), you do not have to become an NSRA Member to join CRPC.
If you do not wish to join the NSRA at this time, please only apply to join CRPC.
Be aware that if you do join the NSRA unintentionally, there will be an admin charge to refund your subscription.